Ah, the waxing vs shaving debate. Odds are, you know advocates of both, and most people stick to their preferred choice for life. There are many ways of removing the hair from your bikini line and pubic area. Whether you're a seasoned fan of the bikini wax,or like to whip out the shaving cream every so often, there are pros and cons to both.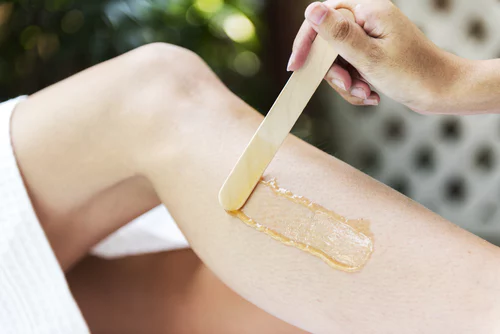 It can ultimately come up to a personal preference, but we've got the down low of the benefits of bikini waxing versus shaving so you can make an informed decision on which path of hair removal is right for you. So let's see: are you #TeamShave or #TeamWax?
Shaving vs Waxing: The basics
Let's get this out the way quickly. Shaving is a way of removing the hair without pulling at the root. Instead, using a razor you cut very close to the skin's surface, usually with a razor. Waxing pulls the hair straight from the root. Got it? Good. Let's look at a few areas and see how shaving fares versus waxing and vice versa.
Shaving vs Waxing: A question of timing
A big consideration when thinking about whether you want to go for a classic bikini wax or just do your thing with a razor: how long will it last? Most people don't like to have to shave or wax unless they absolutely need to, so it's always good to know how long you can expect to have smooth skin and a hair-free bikini line.
Shaving: Depending on how quickly your hairs grow, you could probably get away with going a few days without shaving your legs or pubic hair, but not much more than that. Since shaving only removes hair from the surface of the skin, hair growth happens quicker.
Waxing: A bikini wax won't need to be redone for at least a few weeks; on average about six. Since waxing pulls hairs from the root, in the long run waxing lasts much longer than other hair removal methods- including hair removal creams and shaving.
Verdict: Waxing is the clear winner here- definitely go for waxing if you hate the idea of shaving every few days. Your skin cells will be looking and feeling good for much longer.
Shaving vs Waxing: No Pain, No Gain
Shaving: If you've gotten used to shaving, it shouldn't be painful. Of course, this depends on how thick your hair is, and what area you're shaving- you might be more likely to accidentally cut yourself on your bikini line than your legs, for example. (And if it's facial hair you're removing, the occasional cut is to be expected.)
Waxing: The level of pain you experience will depend on a few factors: what area are you getting waxed? Are you using hot wax or soft wax? Are you using a home kit or going to a salon or spa? You can definitely take steps to make it as painless as possible but hey- you're ripping hair follicles out by the root. It's gonna hurt.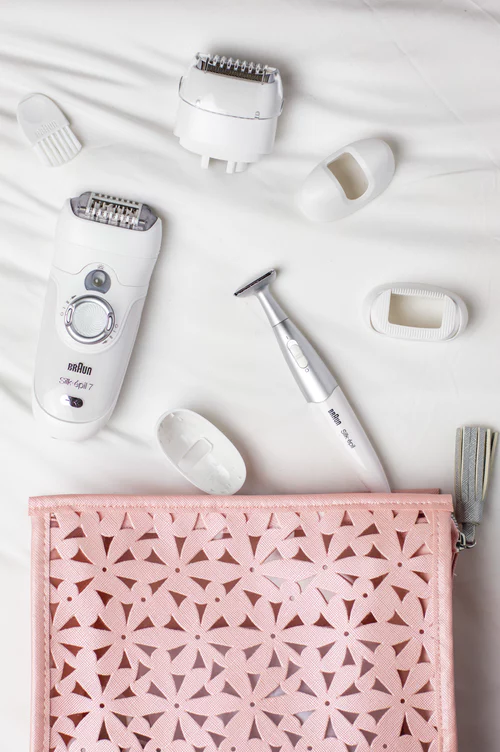 Verdict: Shaving shouldn't be painful at all, and you can always use shaving cream to make it less painful.
Shaving vs Waxing: Aftercare & Cost
Shaving: One of the unfortunate side effects of shaving: razor burn and ingrown hairs. Since you'll be shaving at least a couple times a week, it's likely you'll experience one or both of these- again, depending on if you've got more sensitive skin or are more prone to skin irritation.
Cost wise, to avoid razor burn and ingrown hairs it's definitely a good idea to invest in a good razor. You also want to make sure to replace it frequently to avoid it getting rusty.
Waxing: Your bikini wax might leave you in a bit of pain for the first 24 hours afterwards, but it shouldn't be too bad after that- especially if you take good care of your skin. Exfoliating regularly to remove the dead skin will also help.
In terms of cost, it can depend on whether you're a fan of at home waxing kits or prefer a professional appointment. But waxing is becoming more and more affordable, especially if you're just going for a regular bikini wax.
Overall Verdict: Waxing tends to have less annoying post-treatment complications and is relatively affordable. Plus, the benefits of not having to shave multiple times a week outweighs any drawbacks in our opinion. Get yourself a regular waxing appointment and enjoy your banging look.
If you've been swayed by #TeamWax, book an appointment today!