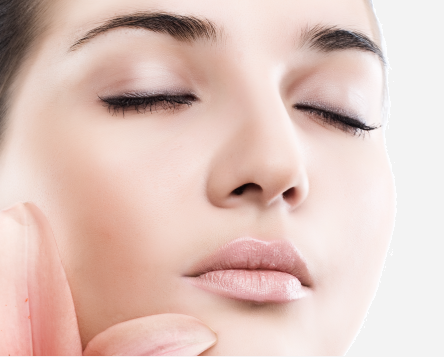 ÉMINENCE HANDMADE HUNGARIAN ORGANIC FACIALS
Treat yourself to award-winning European skincare that delivers beautiful results using organic products bursting with juicy pulp, seeds, and herbs. Feel good about feeding your skin all-natural products without harsh chemicals or parabens. Éminence organic facials address a variety of skin concerns, such as premature aging and wrinkling, sun damage, acne, loss of vitality, tone, and radiance. Visit Bare Necessities today for a customized Éminence facial specifically created to suit your skin needs and let the active ingredients impart health and beauty to your skin.
The biggest compliment is a referral by YOU! Refer a friend and get $15 off your service!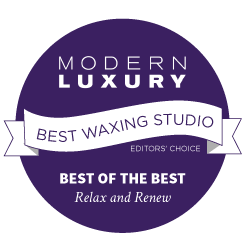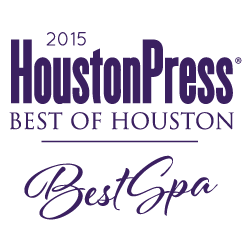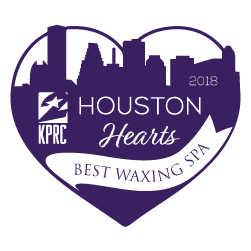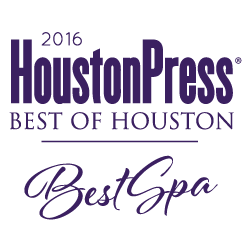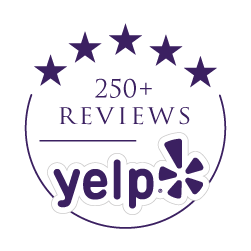 C-Awaken Facial
Say bye-bye to dull skin & hello glow! The power of Vitamin C, brightening enzymes and essential hydrator bring life back to dull, photo-damaged skin. This facial is great for anyone wanting to renew, strengthen and stimulate their expression.
1 Hour – $140
Best for:
Fine Lines/Wrinkles Redness/Sensitive/Grey Breakout/Blackheads Dark Spots/Scars Oily Maintaining
Uplift Facial
Looking for a rejuvenating uplift?! This Rhonda Allison's Signature Facial is designed to provide an uplifting experience that will literally turn back the clock, leaving you looking years younger!
1 Hour – $175
Best for:
Fine Lines/Wrinkles Redness/Sensitive/Grey Maintaining
Epidermal Leveling
Reveal beautiful, youthful skin with epidermal-leveling! Also known as dermaplaning, this non-invasive procedure rids your face of pesky peach fuzz and dead skin that are trapping dirt and bacteria. Recommended as a monthly treatment, and can be booked as a stand-alone facial or a facial add-on.
1 Hour – $175
Best for:
Fine Lines/Wrinkles Dark Spots/Scars Breakout/Blackheads Oily Maintaining
HydraFacial (aka Dermalinfusion, SilkPeel)
HydraFacial technology simultaneously exfoliates, extracts, and infuses your skin with personalized serum formulas to give you brighter, smoother skin after just one appointment. This non-invasive procedure is tough enough to reduce redness and blemishes from acne, rosacea, sun damage, and hyperpigmentation but gentle enough to be used on the eyelids, lips, hands, feet, and anywhere else you'd like your skin to look plump and glowing.
1 Hour – $235
Best for:
Fine Lines/Wrinkles         Redness/Sensitive/Grey         Dark Spots/Scars         Breakout/Blackheads         Maintaining
Rhonda Allison Customized Treatments
Rhonda Allison Corrective Facials are customized to your liking and use all Rhonda Allison natural facial products.
1 Hour – $235
Best for:
Fine Lines/Wrinkles Redness/Sensitive/Grey Dark Spots/Scars Breakout/Blackheads Oily
Microdermabrasion
A diamond-tipped wand gradually exfoliates damaged skin layers which are simultaneously removed by vacuum suction to reveal new, fresh skin. The procedure mechanically polishes the skin and greatly increases product absorption for better results.
1 Hour – $155
Best for:
Fine Lines/Wrinkles Dark Spots/Scars Breakout/Blackheads Oily
Firm, Plump, Lift!
Get glowing, youthful skin that boasts the appearance of fewer fine lines and wrinkles by feeding it with phytonutrients and antioxidants. Using intense stimulation, invigorating exfoliation, and deep penetrating serums, skin will feel instantly toned, refreshed, & noticeably smoother.
1 Hour – $150
Best for:
Fine Lines/Wrinkles Dark Spots/Scars Breakout/Blackheads
Clear Skin
Say goodbye to problem skin and hello to a radiantly clear complexion with clarifying and calming ingredients such as yogurt, cucumber and tea tree oil. This facial is designed to deeply cleanse and heal your skin while decongesting your pores.
1 Hour – $130
Best for:
Redness/Sensitive/Grey Dark Spots/Scars Breakout/Blackheads Oily Maintaining
Bright Skin
Invigorate your tired, dull skin and smooth fine lines and acne scars. This peel evens out skin tone to give a brighter, more youthful complexion.
1 Hour – $125
Best for:
Dark Spots/Scars Maintaining
Calm Skin
Soothe irritated, red skin with calming, hydrating chamomile, arnica, rosemary and calendula oil. These ingredients are aimed to detoxify the skin while reducing inflammation. This facial will remove impurities without causing further irritation and will leave your skin looking blissful.
1 Hour – $105
Best for:
Redness/Sensitive/Grey Maintaining
Bare Necessities
This tailored treatment for both women and men is great if you have never had a facial or just want to relax. Extractions as needed, massage, masque, moisturizer and serum.
1 hour – $100
Best for:
Maintaining
Bare Necessities Express
Designed for a quick skin boost during your lunch hour or before your night out begins. This facial includes a thorough cleanse, exfoliation, mask and a light massage, followed by serums appropriate to your skin type, and a sunscreen.
30 mins – $65
Add extractions $25
Add a peel $30
Best for:
Maintaining
Back Facial
Can't reach that spot? We can! Let us help smooth uneven skin tone and texture while treating your problem areas! Each one is customized to fit your needs.
30 mins – $95
Best for:
Redness/Sensitive/Grey         Dark Spots/Scars         Breakout/Blackheads         Oily         Maintaining
facial enhancements
Epidermal-leveling
Epidermal-leveling, or more commonly known as dermaplaning, is the process of removing peach fuzz and dead skin from the face. This has become a wildly popular facial treatment due to its ability to boost the effectiveness of skincare products as well as enhance the look of your makeup. Similarly, it can help reduce the appearance of acne scars and minimize pores by revealing youthful, glowing skin. $90 – Price for add on service
Detox Peel
This naturally exfoliating peel deep cleans pores and tones the look of skin. The combination of fruit derived lactic acids, high in Vitamin C, will remove dead skin cells and improve the appearance of your skin's texture. Pores size appear reduced and skin is immediately stimulated resulting in the appearance of a rosy glow and a more youthful look. $25 – Price for add on service
Décolleté Treatment
Two areas that are most often neglected are the neck and décolleté! To maintain a youthful look, we extend your facial into this area by using organic serums & masks. This treatment can tighten, smooth fine lines and help lighten hyper-pigmentation.
With facial: $25 – Price for add on service
eye treatment
Fantastic as a stand-alone treatment or as an add-on to eyebrow wax service or facial, this 3 step treatment prevents and corrects lines around the eyes and includes our signature sinus massage to drain puffiness.
$30 or $25 with facial.
lip treatment
Perfect for keeping lips hydrated, soft, and plump. Add this enhancement to any treatment and pucker up!
$25
Highly Recommend! I have been going to Cara at bare Necessities Spa for almost a year and love it! I have tried other places before finding Cara at Bare Necessities and they are not as relaxing. It is the best place to get a great facial in Houston for sure!
I loved my facial here. I had Alyssa and she did a great job! My skin was glowing when i left and she also helped me set up a skin care routine (I asked). I will definitely be coming back!