What Is A Brazilian Wax?
If you're thinking about hitting up one of our two Houston spa locations for a Brazilian wax, you're in luck – our qualified professionals have been working for two decades and will make sure you have only the best service possible. If this is your first time getting a Brazilian, though, you might have some questions about what's going to happen when you get to the waxing studio. There are a lot of different types of bikini waxes and seeing a menu full of options can be daunting- especially if it's your first time getting a wax.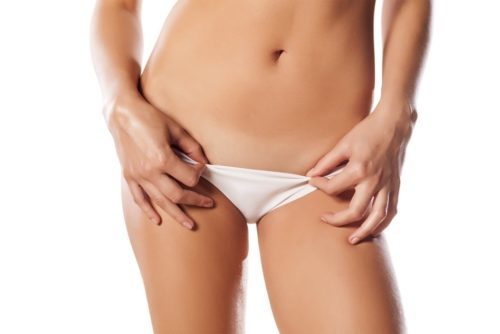 Luckily, we've got all the info you need to know when preparing to go in for your Brazilian wax appointment. Whether it be your first wax ever, or your first time trying out the Brazilian, we've got all the information you need to make sure you have a positive experience. Feel free to use this as a guide, and if you still have questions, don't hesitate to contact us. We've collected the most commonly asked questions about Brazilian waxing and have the answers that will hopefully help put your mind at ease.
Q: What is a Brazilian Wax? Is a Brazilian Wax the Same As A Bikini Wax?
Let's start with the basics: a Brazilian wax is not the same as a regular bikini wax. While a traditional bikini wax will tend to only focus on parts of your pubic hair on the front, a Brazilian gets rid of way more- both front and back, usually leaving a small strip of hair left. That's right, if you want to get rid of pesky hairs around your butt cheeks, this is the wax for you.
This is a great option if you have a lot of hair that grows quickly or have found that the simple bikini line clean up doesn't really work for you. By removing hair follicles straight from the root, whether with hot or cold wax, it removes hair cleanly and keeps the area hairless for much longer than if you are used to shaving your pubic areas. Plus, you don't have to worry about plucking out individual hairs with waxing: your esthetician will be able to get most of your hair down there gone using just a few quick strips.
Q: I keep hearing about a "Landing Strip" or a "Bermuda Triangle" and don't know what those words mean. What exactly is included in a Brazilian wax?
Don't get too worried about the terminology- it can seem confusing, but all you need to know is that the landing strip and Bermuda triangles are types of waxing designs, not waxes themselves. A Brazilian wax is basically going to get rid of all hair on the bikini line, on the front, and on the back- but you can leave a bit of hair left. These are the strips that you might have heard about- a landing strip is just a small strip of hair, and a Bermuda triangle is, as you'd expect, a triangular shape.
But don't feel limited by these two choices: remember, it's your Brazilian wax and you can design it however you want! Your esthetician is going to want to make sure you're satisfied with how it looks down there, so don't be afraid to speak up if you're not satisfied with the look or feel of what you've had done. Feel free to choose whatever look you like best- and you can always go for something different the next time!
Q: I just went for my first Brazilian, and now I'm wondering when I need to go back. How long does a Brazilian wax last?
Most annoying answer: it depends on how sensitive your skin is and what type of skin you have.
More helpful answer: A good rule of thumb is to wait approximately 3-6 weeks; this tends to be the average time the hair grows long enough to be waxed again. You might find this to be a welcome change from shaving, where you'll only remain hair-free for 48 hours at most. You can work with your esthetician to determine a regular waxing schedule that can ensure timing for best waxing results.
You need to wait until the hair is roughly ¼ of an inch long to go back for any type of bikini wax, otherwise the wax won't be able to grab on to the hair and they'll ask you to come back at a later date. A good way to make the waxing last as long as possible is to make sure to take good care of the waxed area and taking preventative measure to keep the skin healthy and free of ingrown hairs.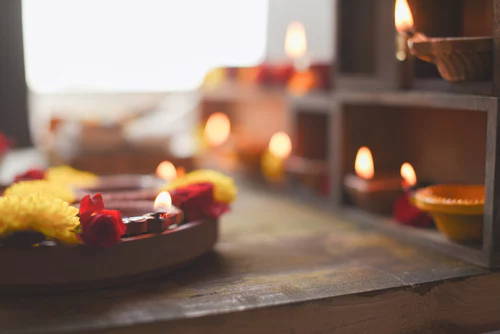 And remember- it's always better to grow it too long than have it be too short, so if you're not sure if it's long enough yet, just err on the side of waiting a bit longer. If necessary, your esthetician won't mind trimming it a bit to make sure that it's not as painful for you. (Longer hair can be more painful to wax!)
Q: Is a Brazilian Wax the same as a Hollywood Wax?
A Brazilian wax does take off more hair than a normal bikini wax or simple bikini line clean up, but it isn't the same as a Hollywood wax! Hollywood waxes are easy to remember because they get rid of everything- so this is an option if you prefer the feel of having absolutely no hair there.
While loads of clients swear by the Hollywood wax, a Brazilian wax is a good alternative if you want more off than just a traditional bikini line clean up but don't like the idea of having absolutely no hair down there.
Q: I've just booked my first waxing appointment! How long does a Brazilian wax take?
If you're just going in for a no-frills Brazilian (and are saving your leg waxing for another day), you can expect the whole thing to be completed within a half an hour. If your hair is pretty thin and fine, it'll take even less time than this. So, if you've got a few things you want to get done at the salon, feel free to book multiple spa treatments– a Brazilian wax appointment won't take up your whole day.
A Brazilian wax gets rid of loads of hair- and your esthetician won't even have to use many strips to do it! This is partly why you might prefer going to a salon in person rather than doing it at home- even if you're an expert, it's not easy to make sure you've got all the hair removed and to ensure it looks just as you want it – and it tends to take longer. Our professional Bare Necessities estheticians are experts in giving you a quick and as painless as possible experience and can make sure every single unwanted hair is gone.
Additionally, a good waxing experience can be ruined by not having the right temperature wax, and if you are a DIY waxer, you need to make sure you don't have the wax too hot or too cool. If your wax is too hot, it could end up burning you which is very painful. Our estheticians know just the right temperature for your wax treatment and will make the experience stress-free for you.
Q: What should I do after having my Brazilian wax?
If you've just had a Brazilian wax, you're going to want to wait 24 hours before doing anything to the waxed area. A good first post-wax treatment is to relax and let the area heal- after all, the pubic area is sensitive and might feel a little sore.
After that, it's a good idea to regularly exfoliate the area. This will help the healing process and make sure your wax lasts as long as possible by helping the hair to grow back naturally and prevent ingrown hairs from forming. Also, be aware of anything going on with your skin and contact your salon if you have any questions.
What's good is that once you start regularly waxing, you'll notice that your hair grows far less quickly than it does when you shave. This is because waxing pulls the hair out straight from the root, whereas shaving only starts at the surface of the skin. So you might notice a change in your hair re-growth rate once you start regularly waxing- you'll also be spared the annoying itchiness that comes from shaving!
Q: What should I do beforehand to prepare for my Brazilian wax?
Before your Brazilian, make sure the hair is long enough and make sure to not wear tight clothing. Any underwear or pants that are clingy will feel painful and could lead to chafing. A good idea is to wear loose clothing- break out those parachute pants you've been keeping in your attic.
Overall, just relax! It's our job to take care of all the details about your wax. All you need to do is relax and show up on time! If you have any specific concerns beforehand, or things your esthetician will want to know (if you're waxing while pregnant or have any particular skin issues are two important things you might want to mention) you can always call the spa in advance.
Q: Be honest- how painful is a Brazilian wax?
We won't lie- getting a Brazilian wax isn't going to be a walk in the park. Our estheticians are going to make sure it's as painless as possible (that's what we are known for!), but you can expect it to hurt, especially if it's your first time. However, the more often you do it the less painful it becomes.
There are a few good ways to make it less painful- taking an aspirin or ibuprofen beforehand can ease the pain a bit. There are also many numbing creams that you can apply 30 minutes before your appointment that will help with the pain as well.
Luckily, the pain will only last a few minutes- getting a Brazilian wax is a quick procedure, so even if your pain tolerance levels are low, you only have to get through a few minutes of the pain.
Also, if you have a habit of going to the spa after your weekly bottomless brunch- don't. Alcohol in the blood will make the waxing much more painful. In the first 24-48 hours after your waxing, make sure to not aggravate the area- no hot baths or scalding showers.
If you feel like the pain is too much, tell your esthetician- they will definitely give you a break. It's all about YOU.
Can I Still Shave Even If I've Received a Brazilian Wax?
It's not a good idea to shave the bikini area after you've gotten waxed. You might think that you can just wax the full bush and then shave it to keep it up, but in reality, this will interfere with the hair regrowth and could lead to painful and irritating ingrown hairs. Plus, you won't get the biggest benefit of waxing- your hair growing back less thick and less frequently.
Stick to one method of removing the hair. Whether a regular waxing service or shaving or laser hair removal, keeping up with one method of body hair removal is a good idea and will make sure your hair and skin stay healthy.
Getting A Brazilian Wax: Book Today
We hope that all of your questions have been answered, but feel free to give us a call if you have any more questions about your Brazilian wax. We are a friendly local spa and we want you to feel as comfortable as possible going into your appointment You can always come have a chat with us at one of our two Houston locations before your waxing service if that will make you feel more at ease.
To schedule your Brazilian wax, please call us at 713.522.6929 for our Richmond Avenue location or call us at 832.668.5797 on our Voss Road location. You can also feel free to visit our contact page to schedule online.
We wish you the best experience possible with your Brazilian wax!
Believe all the rave reviews!
Katia is thorough, fast, and makes your Brazilian as painless as possible. Show up at least 15 minutes before your appointment for a complimentary glass of red or white wine! If you check in for 10% off AND come within 4 weeks, it's only $51!!! That's a steal for Houston waxing. Everyone is SO nice here – the most pleasent way to have all of your hairs ripped off your body ;).
Best waxing service I've experienced in Houston. Christine B goes above and beyond to not only make you feel comfortable, but her service is impeccable! I've had several areas waxed and recently tried a facial – highly recommend her and any of the services!
By far the best spa in Houston! Very professional staff. Wax, facial or spray tan…you won't be disappointed! All organic products that work wonders on my sensitive skin. I will never go anywhere else for my beauty needs!