If you've had your first bikini wax and are now addicted, you're not alone. Most people find that making the switch from shaving to waxing is a game changer, and you might be loving the smooth skin on your bikini line after your first Brazilian wax.
If you want your bikini wax to last awhile and make sure your bikini line is always looking great, you need to keep up waxing regularly when the hair eventually grows back. But you might have one question: how long should you take between Brazilian waxes?
How Long Does A Bikini Wax Last?
A bikini wax can feel awesome, and you might want to know how to make sure it lasts as long as possible. The question of how often to wax can seem confusing, and it can depend on the type of waxing you're getting.
On average, depending on how fast your hairs grow, you'll probably have them grow back within 3-6 weeks and need to book in for your next bikini wax. This length of time might be more or less depending on how thick your hair follicles are, or if you have especially sensitive skin. Once you're on track with regular waxing, you'll get a good idea of what works for your hair.
Still, if you want your skin soft and your bikini line looking on point, you can try some of these tips to help prevent ingrown hairs and make your bikini wax last even longer. The biggest thing to remember post wax is that timing is everything. You've just had hot wax used to remove your pubic hair: the area is going to be sore and the first 24 hours are crucial. By following good aftercare tips, you'll be on track to heal quickly and make your bikini line look banging for the beach and hair growth at a minimum.
In the first 24 hours post wax, following these tips will give you the best results:
Avoid touching the area. Minimal irritation is the goal, so fight the urge to itch.
Apply an aloe vera gel. Not only will this help heal the waxed area, it will be soothing for the skin after all that hot wax.

Don't wear restricting underwear or clothing. A good waxing service is going to leave you with no unwanted hairs, which is awesome. Since it pulls hair from the root, though, it's going to be painful. You don't want to risk any chafing.
Don't have a hot bath. It might sound luxurious to follow up your Brazilian wax with a hot bubble bath, but this will be painful and potentially irritate the skin. Avoid showering for the first 24 hours too- if you really need to get clean, try a lukewarm shower.
Don't exfoliate. A bikini wax is already basically an exfoliant, and it'll be painful to do it again in the first 24 hours. After that period, though, it's a good idea to exfoliate to prevent ingrown hairs and make the wax last longer. If you need recommendations for a good exfoliant, asking a salon is always a good idea too.
Avoid any difficult exercise- including sex. Your bikini wax is going to get rid of the hair that normally helps to absorb sweat. While this is awesome- who doesn't love that soft skin- it can lead to chafing. Give it a few days before hitting that cycling class.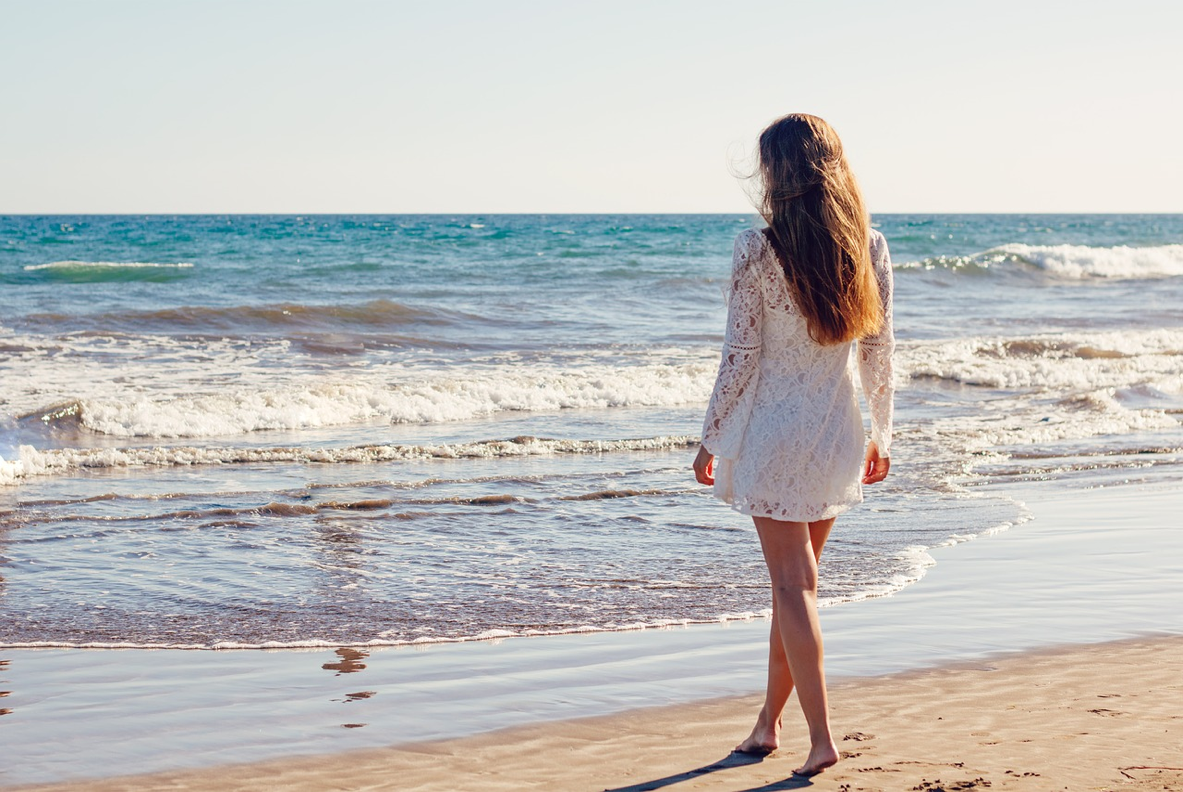 How Long Between Brazilian Waxes?
You need your hair to be ¼ of an inch for the area to be waxed again, otherwise hair removal won't be possible and the wax won't be able to grab onto it. After you've had a wax for the first time, a good tip is to wait it out. While it might feel frustrating, it's a better idea to have the hair too long than too short (your esthetician can always trim it if necessary).
If you're wondering how often to wax and would like a more specific answer than our 3-6 week guideline, ask your esthetician. They're pros and will have seen people with your pubic hair type before and can probably ballpark when you should come back. Don't hesitate to call your salon or spa in advance for any more specific questions as well!