Weight loss, weight gain, pregnancy, growth during puberty: there are loads of reasons that people get those little white stretch marks that we hate so much. Many people feel self-conscious about them, and want to reduce the appearance of stretch marks, and try to cover them up as much as possible or to prevent stretch marks. The good news: it's now possible to remove stretch marks with skin care treatments.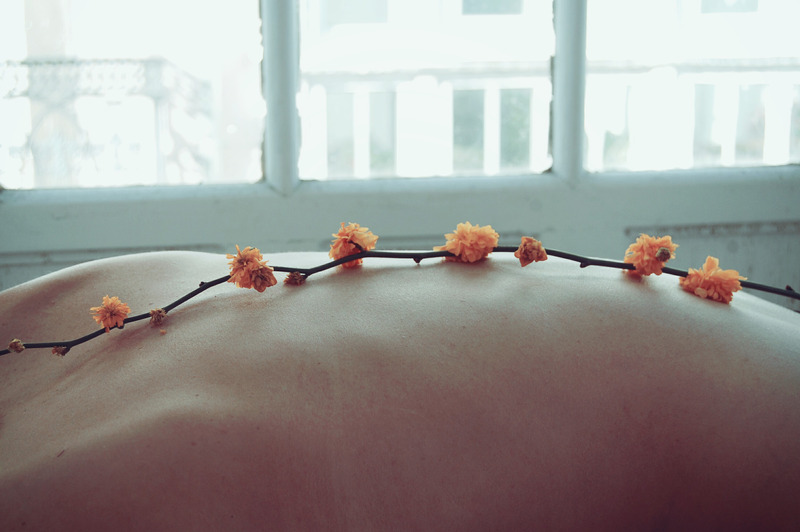 Let's first talk about what a stretch mark actually is. Stretch marks form because the middle layer of the skin stretches (hence the name) rapidly and prevents the body from producing collagen and elastin. Since this is the stuff that keeps our skin tight, the middle layers of our skin collapse and blood vessels burst.
Without this collagen production, the layer of the skin appears as red stretch marks, brown stretch marks, purple-y stretch marks- before usually fading to appear white in the long term, depending on your skin tone.
It may seem frustrating to see these marks appear- particularly if you've lost weight and want to show off your new body! But luckily, there are loads of options available to help lighten, or completely remove, these stretch marks.
Stretch Mark Removal: The Options
If you've decided to look into treatment for stretch marks, don't feel like your only option is to call a plastic surgeon. There are a lot of non-invasive options for treating stretch marks. Here are the three most commonly used:
1. Chemical Peels. Chemical peels can remove the dead skin cells and make your skin smoother. While this can help damaged skin, stretch marks form underneath the skin, not on the top layer, so it can't really get rid of stretch marks entirely- particularly newer ones.
2. Laser Therapy. Commonly used to treat acne scarring, laser stretch mark removal is a cosmetic procedure that is fast becoming a popular treatment. This is a non-invasive procedure where fractional laser light is used to smooth out and clean up stretch marks. It is pretty cost-effective and can help remove your lines and wrinkles- even the older ones.
3. Microdermabrasion. Microdermabrasion treatments are usually 30 minutes to an hour long and use exfoliation to treat the top layer of the skin. By essentially removing the dead skin, newer healthier skin can show up in its place. This treatment is commonly used for wrinkles and frown lines, but has also been proven very effective on stretch marks.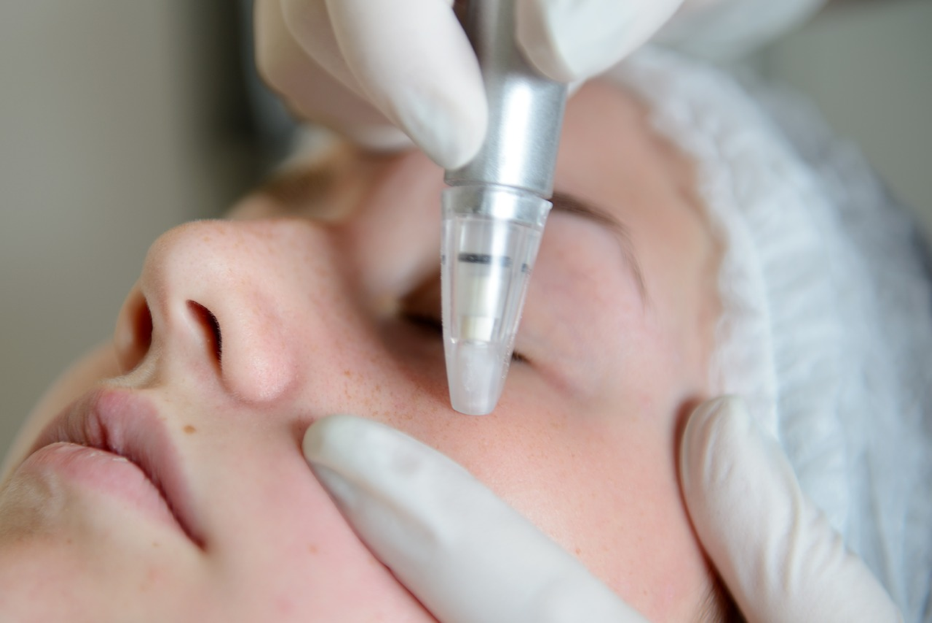 Benefits of Microdermabrasion
If you're thinking about microdermabrasion, there are loads of benefits:
1. It's safer than many other options. Microdermabrasion is a game changer for stretch marks and is considered to be a much safer and cheaper option than both laser therapy and chemical peels. Though getting an at-home microdermabrasion kit is an option, many salons and spas offer the service carried out by professionals. So you don't have to worry about any safety issues: it's a non-invasive procedure that can treat your skin cells and have them looking smoother. It's particularly effective on older stretch marks that have faded to white, but also works for newer stretch marks on all parts of the body.
2. It helps kickstart the production of collagen and elastin. Collagen protects the skin and keeps it youthful while elastin helps stretch the skin out. Both of these stop in the areas where stretch marks form, and microdermabrasion treatments help it to start up again making the skin youthful and rejuvenated.
3. It can be combined with other treatments to work wonders on the skin. If you're a big fan of the chemical peel, most spas or salons will have an option where you can use both microdermabrasion and a chemical peel to get rid of your stretch marks-

or as part of your facial.

4. Microdermabrasion can help improve circulation- which improves our skin. While you might be concerned only about stretch mark removal, microdermabrasion can actually do more than just heal the outer layer of skin. Increased circulation helps your skin remain clear and youthful- which can help with any skin issues in the future.
5. Microdermabrasion exfoliates and heals damaged skin, which improves the texture of your skin. It's a good idea to get in for treatment as quickly as possible when you notice stretch marks forming- the quicker, the easier they'll be to remove. But even if you have stretch marks from your pregnancy 10 years ago, microdermabrasion works wonders as a stretch mark treatment. It's also completely painless and works on all skin types, leaving you with healthy, glowing skin.
If you've been swayed by the benefits of microdermabrasion, contact your salon and ask them about their options for this game-changing treatment!