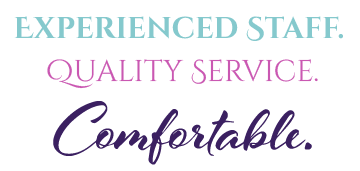 At Bare Necessities Spa in Houston, our goal is to provide you with a flawless skincare experience with complete satisfaction. We've hand-picked only the best estheticians—not only for their unique and superior skills, but also for their genuine desire to take exceptional care of our guests. Whether you are receiving a relaxing facial or full-body waxing services, the staff at Bare Necessities Spa and Boutique in Houston places true value in customer care. Our spa treatments provide the utmost in relaxation and rejuvenation, along with the latest developments in organic skincare, anti-aging, acne treatment, and other spa services. We invite you to enjoy peace of mind, assuring complete confidentiality and privacy.
Now providing spa and waxing services at a location near you! In addition to our flagship location in Montrose, we have expanded to create a second spa located in Tanglewood for the convenience of our clients. Both locations are full-service spas, and offer a wide variety of waxing services – all in your neighborhood! Book an appointment today at the waxing spa nearest you. 
Bare Necessities is the best wax spot in the whole country! I did my Brazilian in so many places and none of them were as great as the one I got here! Clean, pleasant service, great tea, perfect decoration, even the music was relaxing! And the best part… Totally painless!
Best waxing service I've experienced in Houston. Christiane B goes above and beyond to not only make you feel comfortable, but her service is impeccable! I've had several areas waxed and recently tried a facial – highly recommend her and any of the services!
My husband saw Rachel today for the first time and she was excellent. Reviewed everything with him before performing the service. The spa was clean, staff was very nice and courteous. Overall an excellent experience and he will be back. Highly recommended!
A MESSAGE FROM OUR FOUNDER
Christina Hartmann Jenkins
At Bare Necessities, we have a real passion for making men and women feel their absolute best. That's why our top priority is creating positive experiences for both our guests and our staff. Our pledge to everyone who walks through our door is that you will leave looking and feeling better than you did when you arrived. We take great pride in offering the best customer service in Houston, and we love working with clients who might be a little nervous to try something new. Our experienced staff will always recommend only the spa treatments that will work best with your unique hair and skin types. We can't wait to get to know you!