Experience the Best Bikini Wax All Year Round
If you think that bikini waxing is just for the summer bikini season, you'd be wrong! While most people are fans of getting their bikini line cleaned up for swimsuit season, don't feel like you have to save your waxing for the warm weather. In fact, Bare Necessities offers professional wax appointments year-round so you can keep your bikini area smooth and looking good at all times.
With over 20 years of experience, our estheticians are experts in providing you with the best and most comfortable waxing service possible. We encourage you to have a look at our website and see the variety of spa services we provide all year round, so you can choose the one that's just right for you. Beyond just the aesthetics, though, keeping your intimate areas waxed is shown to give you great health benefits, so it's a great idea to keep up with your waxing routine all year around. (Even if it's cold outside!)
Bikini waxing services are available at both of our Hoston spa locations in Montrose and Tanglewood, so you can have the convenience of waxing near you!
Benefits of Regular Bikini Waxes
You might like to get your bikini area waxed because of aesthetic reasons, or maybe you just prefer the feel of it being completely bare down there. But there is another benefit of regular waxing appointment that you might not know about- it benefits your skin and overall health in general.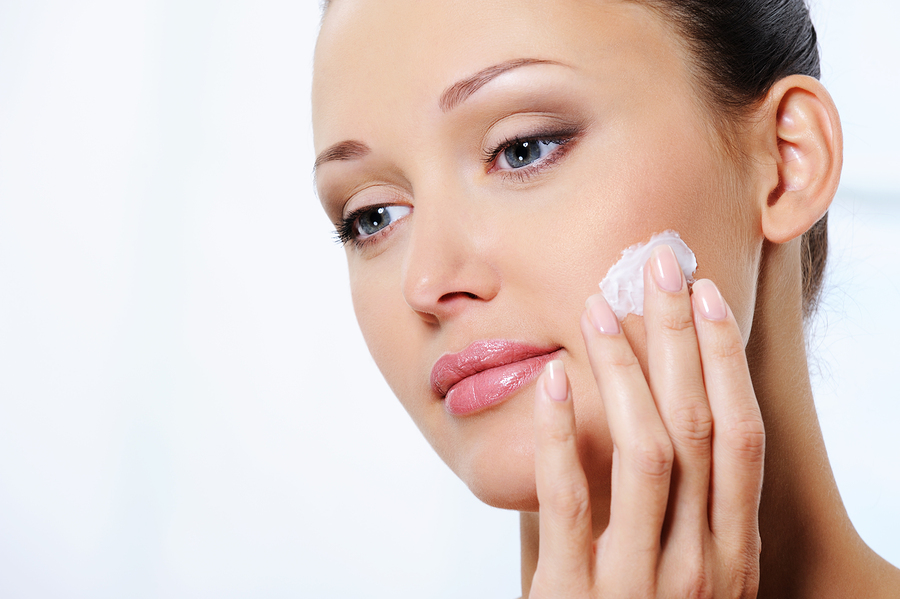 If you're making the switch over from shaving to waxing, you're going to discover some amazing health benefits for your skin, and you might easily become addicted to the waxing lifestyle.
Here are just a few of the health benefits of waxing.
1. It prevents ingrown hairs. While shaving only gets to the surface of the skin, waxing pulls the hair straight from the root. This means that the hair follicles are less likely to become ingrown and be painful for you- and they'll stay gone for longer.
2. It's a great exfoliant for the skin. You might be more used to the idea of exfoliating your face or even legs, but your pubic area also needs some love to get rid of that dead skin. Bikini waxing is great at leaving you with smooth and healthy skin.
3. No razor burn. This can be a huge benefit if you've been used to shaving your pubic hair your whole life- waxing gets all the hair removed without leaving you with pain from missing a spot. While the area will be sore afterwards, this will fade in a day or so.
4. It's more cost-effective than other methods of hair removal. While you may be partial to shaving or even laser hair removal, both options need to be done more frequently than waxing. Since the hair grows back much less quickly, you don't have to book as frequently as you might think. Just make sure not to shave between waxes- let the hair grow back naturally.
5. You can customize your wax however you want- and even make it fashionable. It can be a huge confidence booster to have a completely smooth bikini line, but you can even go further than that in choosing the design of your wax (we'll get to those options below).
6. Your skin will feel smooth and refreshed- and stay that way for longer. Instead of the rough patchiness that comes with the hair growing back after you've shaved, you can expect much smoother skin and finer hair when it does grow back.
How Often Should I Wax?
One of the best benefits of waxing is that, unlike shaving, post wax you will have hair-free skin for much longer. We recommend that you wait at least 30 days in between each waxing, because it takes three to four weeks for your hair to grow back to be long enough to wax off.
Depending on how thick your body hair grows, though, you may want to book this appointment sooner. Another good reason to keep waxing all year round, though, is that every time you wax, your hair will grow back less frequently and less thick.
This is a great perk of waxing and makes it even more cost-effective than shaving (where you probably find you have to shave to keep it looking good every few days). This means that your bikini area will require much less maintenance than you're used to- enjoy the free time this gives you! The more that you wax, you'll get a better idea of how quickly your hair grows.
Pre-Waxing Tips
Before you head to your first (or second) appointment, there are some things you can do to prepare for your bikini wax. For example, if you're worried about it being too painful, or are particularly sensitive to pain, it's a good idea to apply a numbing cream before your appointment. However, if you do end up using numbing cream, make sure to wash it off completely before your appointment! You should always alert your esthetician that you have used that cream as well. Another good alternative is to take a painkiller before heading into your appointment (about 30 minutes prior) – an over the counter medicine can help reduce the inflammation during your waxing.
You also will want to make sure the skin is in good shape, so make sure to take care of the area prior to going in. If you've got any skin irritation, it's a good idea to hold off until that subsides before going in for an appointment with us.
Avoid doing anything that could increase the pain prior to your appointment – including drinking alcohol! Your wax appointment won't take too long, but it will be painful for a few minutes and it'll be made worse if you've had some alcohol in your system.
Finally, and most important- remember that everyone gets self-conscious at a waxing appointment. Whether it's your first one or your 50th, it can feel awkward to strip down and bare all. But don't worry – our professional and award-winning estheticians know what they're doing and are here to put you at ease. Just tell us about any issues you have in advance and we can help you with whatever you need!
Should I Shave Before a Bikini Waxing Service?
Many customers ask whether it's beneficial to shave before a bikini wax treatment. While that thought process seems to make sense at first, it is actually better to have a little bit of hair growth in that area for the wax to adhere to in order to get the best waxing results possible. If your skin is already bare before treatment, the wax will be unable to grasp the hair follicles that will provide you with silky smooth skin!
If you are a routine shaver, the professionals at Bare Necessities recommend waiting at least five days after shaving before coming in for your bikini wax. Ideally, you should aim for your pubic hair to be about a quarter of an inch before receiving your bikini wax service. However, it's also important not to have your hair be too long, either – we recommend trimming the hair down to about the length of a grain of rice in order to get a perfect bikini wax. Trimming the bikini area before waxing is a great way to ensure that your hair is not too long nor too short for ideal results from a bikini wax.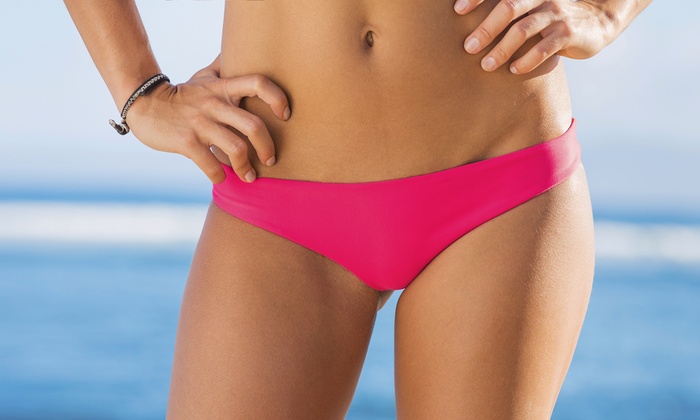 We know how difficult it can be to let your hair grow in between bikini waxes – that's why it's so important to schedule your waxes regularly (we recommend booking a bikini wax appointment every 6 weeks). If you are on a consistent waxing schedule, you will not only experience better waxing results overall, but the process will become much less painful over time as well (and you'll be able to avoid those painful ingrown hairs!).
Will My Esthetician Perform Custom Waxing Requests?
Your esthetician will be happy to do any custom requests that you have in mind! This can be related to the style or shape, or even if you prefer to not have a certain area looked at. You can always feel free to contact our spa in advance of your appointment to specify your requests, or just tell them on the day.
We've got the most custom bikini waxes here, but don't feel like you have to stick to one of these if you have another style you prefer! But if it will help you narrow down your options, here are the four most common custom waxing styles we see:
Standard Bikini Wax
This style of bikini wax removes excess hair from your bikini line, giving you a sexy and trim look. This might be a good option if you have relatively thin and fine hair, or just want something more modest.
The Landing Strip
The landing strip is a good option if you want to remove most excess hair but prefer to leave a little bit of hair. The landing strip leaves a vertical strip right down the middle and has the benefit of being pretty trendy.
The In-Betweenie Bikini Wax
Just like the name implies, the in-betweenie bikini wax treatment is in-between a bikini wax and a Brazilian wax. This treatment will allow you to customize your look by giving you the exact style you want. If you want more than a typical bikini line clean-up, but don't want to go as far as a Brazilian wax, this is a good choice.
The Brazilian Bikini Wax
This might be the one that you're the most familiar with, but make sure you know what you're getting into when you book in for a full Brazilian! The Brazilian wax treatment is all about total hair removal- right from the front to the back. This is a good way to bare it all and is a great choice if your hair is pretty thick.
Aftercare Waxing Tips for Beginners
If you've just had your first wax, you will want to take good care of the waxed area after your appointment to make sure your skin is feeling great. You can best do this by keeping the area free from anything that could irritate the skin. Your skin shouldn't itch after your waxing appointment but try not to scratch if it does- this could irritate the skin even more.
Additionally, you can apply a nice exfoliant to the area- but make sure to wait 24 hours so that the skin has time to recover from the waxing treatment. You should also avoid anything in the pubic area until after 24 hours- you can expect it to be a bit sore- you've just had wax strips ripping out your hair, after all!
For any other questions about bikini waxing, don't hesitate to contact us! We are a friendly salon and we are here to answer any and all inquiries.
Book your waxing appointment today at a Houston spa near you!
I just moved to Houston and chose Bare Neccesities to get a wax and eyelash tint based on their professional and easy to use website and excellent reviews. This place really was everything everyone said it was! The receptionists were very friendly and efficient. Everything was very prompt and their reception area is so cute! Emma was great, probably the best wax I've ever had. I would highly recommend this place for any of your spa needs. I'll be going back and trying out some of their other services soon!!
After searching for 3 months I finally found a good wax in Houston! Katia is great – super attentive and she makes the whole experience very comfortable. Can't wait until you guys get a microdermabrasion machine!