If you've decided to get your very first Brazilian or bikini wax, congrats! Waxing can truly be life-changing if you're used to shaving your pubic hair – and the benefits of waxing vs shaving are many. In addition to making your skin smooth and getting rid of dead skin cells, the hair growth that you'll see post-wax will be much easier to remove than your pre-wax pubic hair.
Still, it can be scary to go into your first Brazilian wax if you've never done it before, especially if it seems that all of your friends have a waxing service horror story. The good news is that most issues that come up in your Brazilian bikini wax can actually be solved before you even enter the salon! So, don't let fear stop you from booking your first Brazilian wax, it's definitely not as scary as it sounds.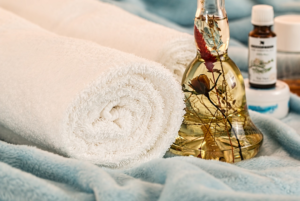 Tips for your First Bikini Wax
To make your first bikini wax as positive as possible, we've gathered the best tips for your waxing service. Read these top eight tips for your first bikini wax and you will be good to go!
Tip #1: When in doubt, go long.
It seems obvious, but the biggest issue you could face is if your pubic hair is too long or too short before going for a waxing service. Too long and your wax is more likely to take longer to be removed than the average 30 minutes it usually takes; too short and the wax won't be able to grab hold of your pubic hairs.  An inch long is usually too long.

A good rule of thumb

: A quarter of an inch, or the length of an eyelash is ideal.  Don't shave for about two weeks before going to your first Brazilian wax! Even if it feels too long, your esthetician will definitely be willing to trim your hairs for you if that's necessary. They will want you to be in as little pain as possible, so always ask.
Tip #2: Loose fitting clothing all the way.
You'll have plenty of time to wear that cute new thong and really show off your bikini line after you've had your first Brazilian wax, but stick to cotton underwear for the actual waxing service.
Leave the skinny jeans, too: trust us, the last thing you'll want to do freshly waxed is put on tight pants. Parachute pants or bust.
Tip #3: Apply a numbing cream at least 30 minutes before your first Brazilian wax.
This will ease the pain of the waxing massively during your waxing service. The numbing cream works by stopping the skin cells from receiving the nerve endings that cause pain. Applying numbing cream is great prep for a bikini wax and feels pretty nice as well.
Still, don't forget to make sure the area is completely clean before you get your wax. A reputable spa allows and even encourages you to clean up pre-wax.  They will always have the materials necessary to do so.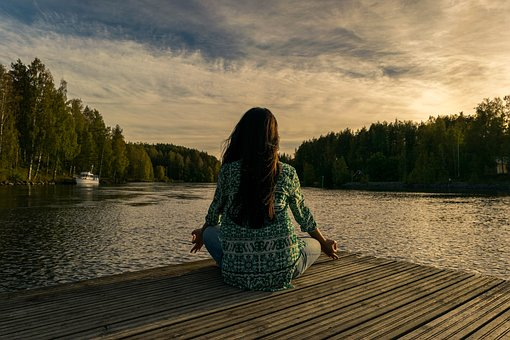 Tip #4: One word: Exfoliate.
You want your skin cells along your bikini line to be in great shape before going to get your first Brazilian wax, and a good idea to prep for a bikini wax is to exfoliate the skin in advance (this is also a good idea to do post-wax).
Don't forget, though – the skin needs to be completely clean before your waxing service. Taking a shower beforehand is always a good idea.
Exfoliating will also make sure your skin cells are feeling good and will help prevent ingrown hairs from developing after the waxing. If they do develop post wax, make sure not to pick at them!
If you suffer from lots of ingrown hairs or irritation in that area, you may benefit from a Bikini Facial in between waxing services!
Tip #5: No alcohol.
We know – it sounds like a great idea to get a little bit tipsy off of some bottomless brunch mimosas before getting your first bikini wax. But just like with any other painful treatment, alcohol will actually make the pain worse. Stick with juice and celebrate with a margarita after!
Tip #6: Choose your style!
Whether you want to just get everything off – butt hairs and all – with your typical Brazilian wax, or if you'd rather leave a bit left like with the landing strip, it helps to do your research in advance.
The good news is there aren't too many styles to learn about, so if you make studying them part of your prep for a bikini wax, you'll be all good.
Check out our Guide to Bikini Wax Designs for information about all available styles!
Tip #7: Take a pain reliever before your waxing service.
Over the counter pain relievers can help make your bikini wax as pain-free as possible. Just make sure to take it at least 30 minutes in advance so it has time to work!  Bikini waxes for the first time tend to be the most painful. Each one after becomes less painful.
If you're getting a bikini wax, odds are you'll be getting a hard wax application- unlike a soft wax, which involves the kind of hot wax and strips that you'll do at home, a hard wax digs deeper into the hair follicles and gets them out quicker. This can be a bit painful so a painkiller will do the trick.
Tip #8: Relax!
Relaxing is the best prep for a bikini wax you can have. If you've booked your first Brazilian wax, you've already saved a lot of stress – you don't have to worry about applying hot wax yourself.
Follow the esthetician's directions – some of the positions they will ask you to move into may feel a bit strange, but it's just to make sure they fully remove all the hair! They know the process to make it as near-painless and quick as possible!
Take some deep breaths, stay calm, remember your esthetician knows what they're doing and leave it to them.
Prepping for a Bikini Wax: Easy peasy
Everyone has their own way to prepare for their Brazilian or Bikini wax, but certainly one of the best ways to have a great experience is to utilize a professional Bikini or Brazilian wax spa in Houston.
Book a waxing appointment online today with us to experience the best near-painless waxing in the Houston area!