Getting a bikini wax can be an exciting experience, and one great thing to think about is the many bikini wax styles you can choose from. But with so many styles to choose between, it can feel a little overwhelming to read through all the options of wax designs for your bikini wax!
To make the process easier, top Houston waxing spa Bare Necessities advises you to first pick which style you'd like, and then pick which shape.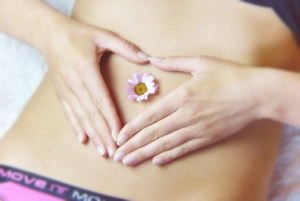 Bikini Wax Styles: From France to Brazil to the USA
Reading the options for your wax can sometimes feel like a Geography lesson, and who has time for that? Here are the top three most common styles you can request for your wax: the French, the Brazilian, and the Hollywood.
The French Wax
One of the most common types of waxes is the French bikini wax. This type of bikini wax is different from a regular wax that focuses on the bikini line- or even a wax which takes everything off ("The Hollywood"). With a French wax, the hair removal will be focused on the bikini line and front intimate area.
However, if you're looking to get rid of pesky hair on your behind, this is not the bikini wax design for you- The French wax only removes hair on the front.
The Brazilian Wax
Most people have heard of a Brazilian wax design- but not everyone knows what it means! The Brazilian wax design, unlike the French wax, get rid of everything- front and back.
If your hair is particularly thick or coarse, this might be a good option to make sure your bikini line is looking good when it's beach weather, or for your spring break trip to Mexico.
The Hollywood Wax
While the name might make you think of Hollywood starlets, this glamorous name is used to refer to the type of waxing where all pubic hair is removed. Yep, be aware before you book this one- you will be leaving the salon with no hair left- zilch, nothing, nada!
If you like having your hair look uniform and have the hair grow back at the same pace, this is a great choice. But just like with any of the other styles, always make sure to look out for ingrown hairs!
Bikini Wax Design Options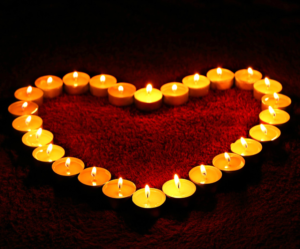 For some women, leaving some hair in such an intimate area can be more comfortable than removing it all (like in "The Hollywood"). If this is you, you're in luck- if you're getting a Brazilian or French wax, your esthetician will most likely want to leave a little bit of hair close to your labia.
We've got some of the most popular bikini wax designs here:
The "Landing Strip"

This is a type of bikini wax style where your esthetician will leave a strip of hair left but remove the top and sides of the traditional bikini line wax, creating a "strip" of pubic hair left. This can be a great option if you like your pubic hair looking sleek and uniform.
The "Bermuda Triangle"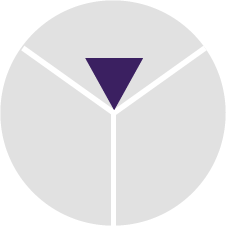 Don't worry- despite the name, there's nothing mysterious about this design. This leaves a stylish triangular shaped patch of pubic hair. While this tends to be combined with a Brazilian wax design, you can request this one with your French wax as well.
Dealer's (Waxee's) choice
Why not go against the grain? Don't feel limited by these options- estheticians are more than happy to leave your pubic hair left in any shape you want. A heart is a good choice that is both cute and practical, but really, any shape will do as long as you tell your esthetician in advance. So feel free to honor your Irish heritage with that 4 leaf clover bikini wax design you've always wanted.
Once you've got your style and design chosen, you are good to go for your bikini wax appointment. Book your next waxing appointment with us today!